What will the electric Jeep Compass be like?
It will be bigger and more powerful than the current SUV, it will arrive in 2025 and it could only be marketed in an electric version.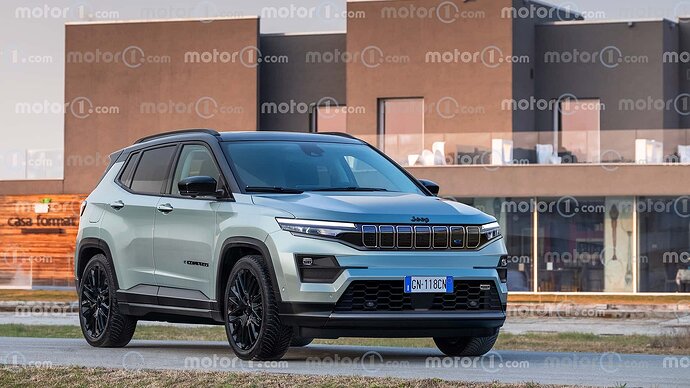 The initial information indicates that this new car should be situated in the C segment, replacing the present Compass. We demonstrate how it might be while we wait to learn more.
The new Compass SUV is expected to be longer than 4.5 meters, offering increased boot capacity and interior space. It will retain traditional design elements such as the closed seven-slot front grille, trapezoidal wheel arches, and exterior protections. However, the interior will feature a completely new design with updated instrumentation, a more advanced multimedia system, and other improvements.
Many rumors suggest that the electric Compass will be built on the Stellantis STLA Medium platform. This platform enables the use of electric motors with power ranging from 170 to 245 horsepower and battery capacities between 87 and 104 kWh. Stellantis claims that by utilizing the full potential of this architecture, the electric Compass could achieve a range of approximately 700 kilometers.
The new Compass is expected to be available in both single-engine and dual-engine variants. The top-of-the-line version is likely to have a power output of around 240/250 horsepower. The battery capacity for this version is estimated to be approximately 87 kWh, striking a balance between not significantly increasing the overall weight of the vehicle while remaining competitive against rival models in the market.
SOurce: motor1.com