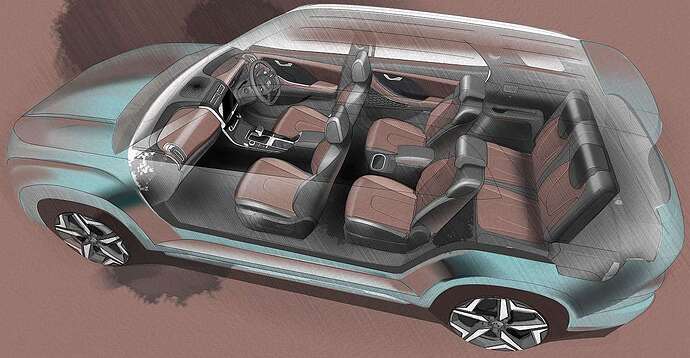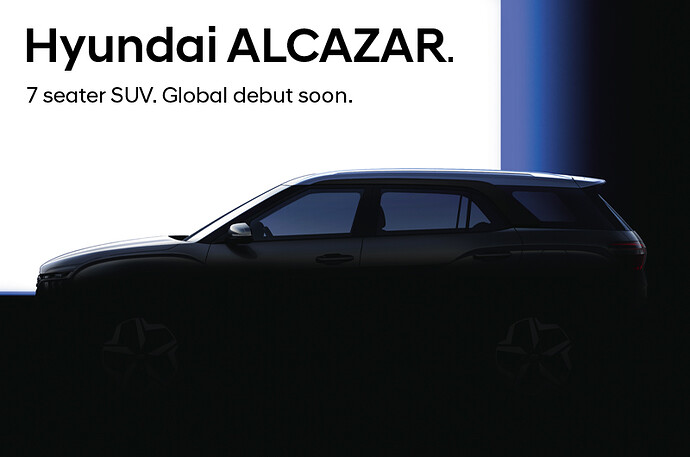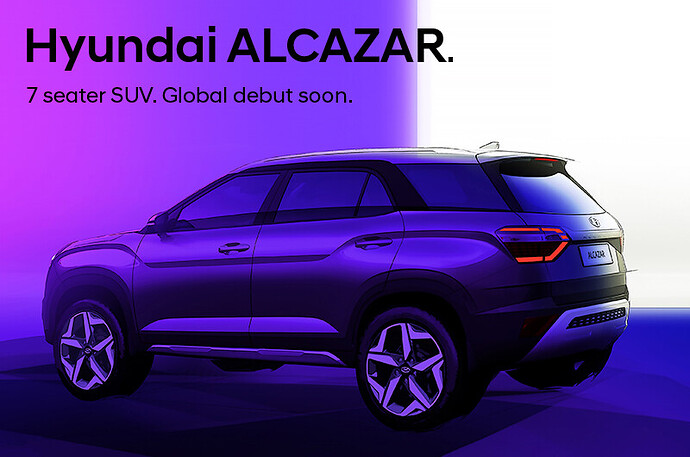 The Hyundai ALCAZAR personifies reliability and indulgence while drawing its inspiration from the royal lineage of Castles and Palaces, denoting grandeur, spaciousness and solidity. The upcoming 7 seater premium SUV, Hyundai ALCAZAR will match the ambitions of sophisticated, innovative and tech savvy customers. Designed to redefine driving experiences with a combination of versatility and futuristic characteristics. It will offer customers an upscale experience be it for business travel or families travelling together to satiate their wander lust.
First Glimpse of the Hyundai ALCAZAR
Developed on Hyundai's Global Design identity of Sensuous Sportiness, Hyundai ALCAZAR synchronizes vital design elements of proportion, architecture, styling and technology, forming a modern and premium 7 Seater SUV.
With its unmistakable design, Hyundai ALCAZAR portrays a confident and bold stance, while its charismatic appeal and rugged elegance characterizes a unique design theme that is extraordinary among the ordinary. With rich yet solid volume wheel arches and bold character lines, Hyundai ALCAZAR epitomizes a masculine expression of design and dynamic proportions. Exuberating the finest characteristics of space innovation that ensures ample room for 2nd and 3rd row passengers, Hyundai ALCAZAR brings to the fore lavish comfort and modern in-car experiences. Based on a Wing-Surrounded architecture, the cabin of Hyundai ALCAZAR is the exemplary incarnation of a superior future leading experience. The wide spread Wing-Surround architecture enhances the bold and dynamic design of the interiors, perfectly complimenting the magnificence of Hyundai ALCAZAR.
Continuing its drive to redefine benchmarks, Hyundai will offer its customers superior mobility experiences. The upcoming 7 Seater Premium SUV - Hyundai ALCAZAR is all set to rewrite the next era of SUV dominance for Hyundai Motor India.