Hyundai today released product details for its 2021 Veloster N model, which now offers a high-performance N eight-speed wet dual-clutch transmission (N DCT), N Light Sport Seats, navigation and a full host of new driver-assistance features. The 2021 Veloster N, including models with the new N DCT, will arrive at Hyundai dealers in October.
2021 VELOSTER N
New, available N Eight-Speed Wet Dual-Clutch Transmission

Steering-wheel-mounted paddle shifters
Thermal endurance capabilities meet sustained high-performance levels
Includes N Track Sense Shift with Launch Control

New standard N Light Sport Seats with Illuminated N Logo

Performance side bolsters and 4.4 lb. weight reduction

Performance Package equipment now standard on Veloster N
New, standard eight-inch display audio/navigation system
New, standard driver assistance features include: Forward Collision-avoidance Assist, Lane Following Assist, Lane Keeping Assist, Driver Attention Warning, Blind Spot Collision-Avoidance Warning and Rear Cross-traffic Collision Warning
New white exterior color replaces Chalk White exterior color (November production)
2021 VELOSTER (all non-N Models)
2021 Veloster is not changed from the 2020 Veloster model
"Veloster N demonstrates Hyundai's approach to high-performance cars. By equipping Veloster N with N DCT, drivers get performance and convenience at the same time," said Thomas Schemera, Head of Product Division at Hyundai Motor. "Anyone who wants a fun driving experience will jump at the chance to pilot the new Veloster N – an everyday sports car with racetrack capabilities."
N Eight-speed Wet Dual-clutch Transmission
Hyundai developed the N DCT with manual or fully-automatic modes and eight speeds for improved acceleration and efficiency. N DCT is equipped with electronic actuators that operate the dual clutch, providing ride comfort, fuel efficiency and driving fun. Unlike a dry dual-clutch transmission, the wet N DCT uses oil to significantly improve lubrication and cooling performance, as required of higher-torque applications. The new N wet-type dual-clutch transmission uses an electric oil pump for increased thermal endurance and reduced direct parasitic drag on the powertrain. The N DCT was fully-developed in-house by N engineers, with a fun-to-drive tuning focus.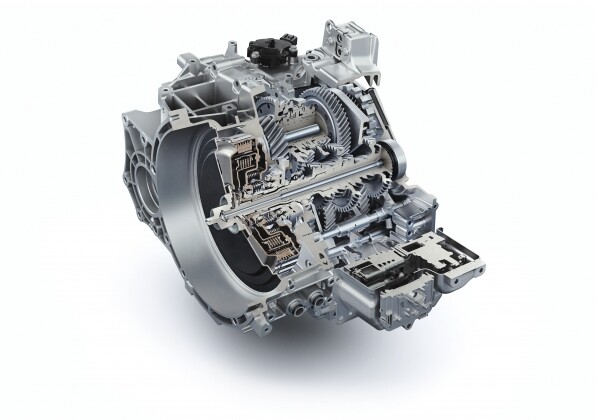 Race-like Manual Shift Logic
This fun-to-drive tuning target is further enhanced via an aggressive shift feel that is accentuated by "push" actuation. Under braking, with the driver resisting forward g-forces, lower gears are selected with an ergonomic forward push of the gear selector. Conversely, under the rearward g-forces of acceleration, higher gears are selected via a natural, rearward pull of the lever.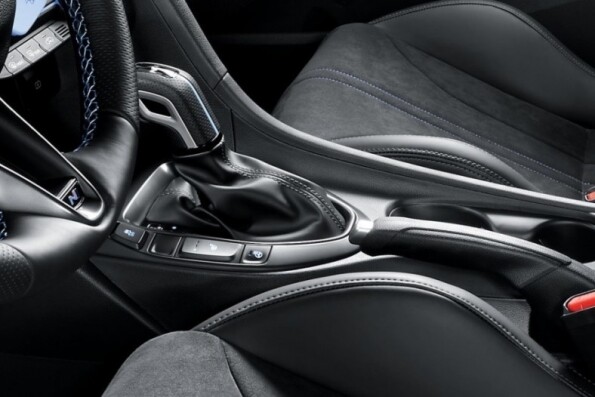 Korean-spec model shown
N Grin Shift
The N DCT even comes with game-like features that enhance driving fun. N Grin Shift (NGS) increases peak torque by seven percent from 260 lb.-ft. to 278 lb.-ft. by allowing temporary turbocharger over-boost and maximizing transmission response. When activated, the N Grin Shift mode causes the powertrain to shift to its sportiest program for up to 20 seconds (such as for passing). Further, transmission customization settings are now available in the "Custom" screen mode.
N Power Shift and N Track Sense Shift
N Power Shift (NPS) engages when the car accelerates with more than 90 percent throttle demand, mitigating torque reduction by using upshifts to deliver maximum power to the wheels through each gear change. This gives the driver a responsive feeling of dynamic acceleration when shifting, with a factory-estimated zero to 60 mph time of 5.6 seconds. N Track Sense Shift (NTS) discerns when road conditions are optimal for dynamic driving and activates automatically, selecting the right gear and shift timing for optimal performance.