BMW X1 Prototype Heading To The Nurburgring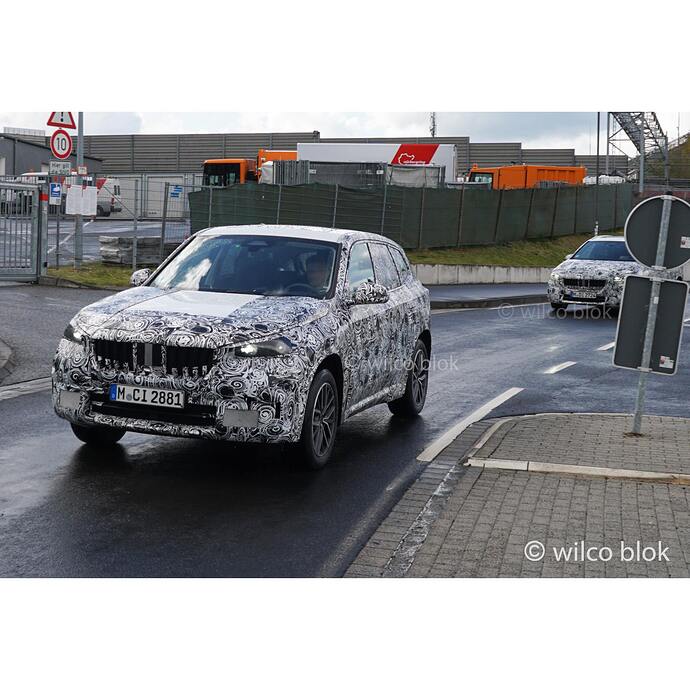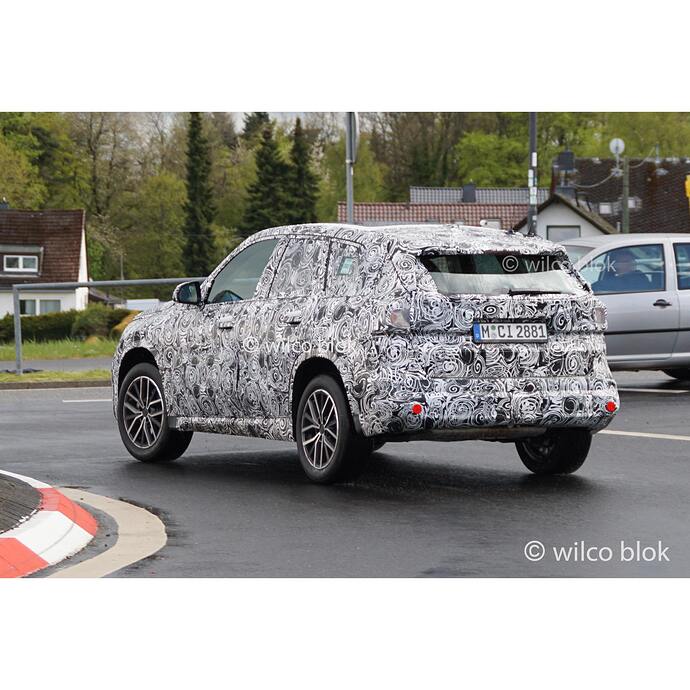 [Image: @wilcoblok]
X1 is being tested at Nürburg.






![genesis-gv60-202181305-1632163002_1|690x460]upload://aQjC1WK5qwBPApavhWMB23b2sN6.jpeg)









2024 BMW X1 M35i xDrive
The Munich firm has finally decided to give a sporty version in this generation of the compact SUV that will arrive at the end of 2023, as you can see in these spy photos of the new top of the range debuting at the Nürburgring.
In style, this is how the prototypes of the new BMW X1 M35i xDrive 2024 were released in their first open field tests. A little over a month ago we sighted one of the first prototypes of this sporty version, and top of the range, of the third generation of the compact SUV, some spy photos on board a transport truck in which only the four could be seen rear exhausts.
Now, the new images allow to see the new top of the range of the 2023 X1 from all angles, the first time it rolls on asphalt, the one around the Nürburgring circuit and on the track itself, where it has also been hunted under a heavy rain. BMW has waited to have the development of the new more advanced X1 to bring out the test units, since it has all the production headlights and a more open grille that features thick black vertical bars.
First spy photos of the BMW X1 M35i xDrive at the Nürburgring
But it is not the only detail that can be seen on the front. Also part of the lower grille, hinting at some new shapes in the bumper. with a honeycomb mesh painted in gloss black . At the back, the most prominent feature are the four exhausts, an unprecedented configuration because they are located at the ends of the bumper, rather than in a more centered position, but which will be a distinctive feature of the sports versions of M Performance .
A new high-performance version, with a particularly more aggressive design on the outside, and which will also have a specific finish on the inside. The modern interior inherited from the new Series 2 Active Tourer with a large screen arranged on the dashboard , will be joined by a headlining in black, a leather upholstery in the same color and the pedals and footrests in aluminum , among other special details.
The future BMW X1 M35i xDrive will continue to ride the powerful 2.0-liter TwinPower Turbo four-cylinder engine from other sporty variants in the compact segment, but will be helped by 48-Volt MHEV technology to lower emissions, along with some improvements for increase the maximum power up to the 350 hp range . There will only be one transmission option, an 8-speed Steptronic Sport automatic and xDrive all-wheel drive. This sportier version will hit the market at the end of 2023, as a 2024 model .