The fourth generation Focus was introduced in April 2018. Like the previous generation, it is available as a 5-door hatchback, station wagon and sedan. The latter just recently fell into the lens of photo spies, and we can see some of the features of the appearance of the restyled model. The front part is camouflaged most of all on the test samples, it will also receive the most changes. The new headlamps are clearly visible with U-shaped LED running lights (which also act as direction indicators), which will be slightly narrower. The shape of the radiator grille will slightly change, which will receive a new filling, and the front bumper will also be updated.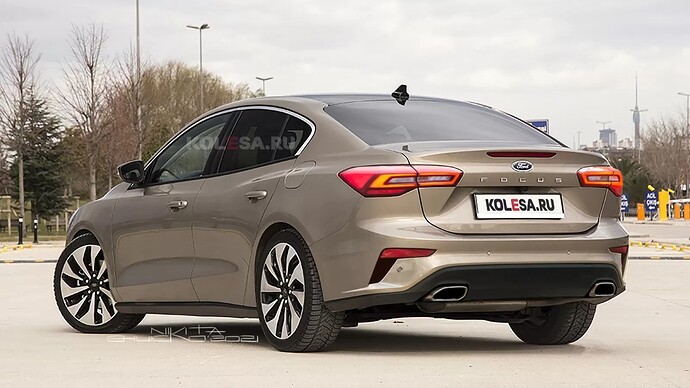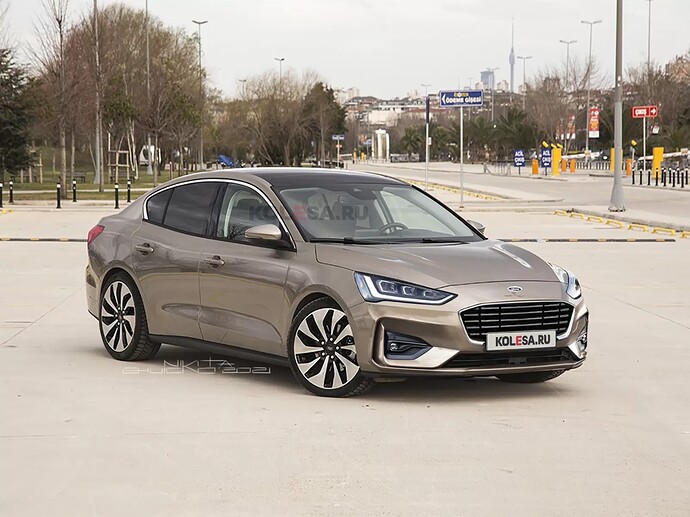 On the side, no significant changes are expected, but at the rear, the sedan should be transformed. The test sample captured by photo spies does not yet have any differences from the current model, however, we assume that it will receive new lights, like the restyled hatchback and station wagon. In this case, the graphics of LED lights will take on more strict forms, while the outer contour of the lanterns will remain unchanged. We also need to update the rear bumper a little, we have depicted one of the possible options.
In addition to external changes, updates are expected in the interior: at least, a larger screen of the multimedia system will appear. But the technical part may remain the same, especially given the fact that the company is now directing its main resources to crossovers and electric vehicles. The current Focus is equipped with 1.0 and 1.5 EcoBoost petrol engines, as well as 1.5 and 2.0 EcoBlue diesel engines.
Source: https://www.kolesa.ru/