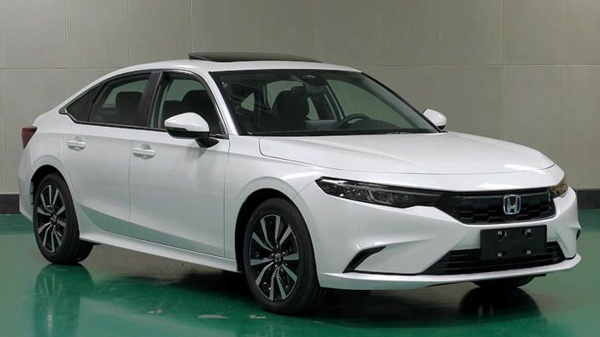 This is the new Integra e: HEV front mask.
It looks like it hasn't changed much, but it looks like the grille is painted differently, and maybe it's different from unpainted black and gloss black like the new Civic / Civic e: HEV. Hmm.
Furthermore, the aluminum wheels at the feet have also been changed, and even if the V-shaped spokes do not change, it is a monotone type with a brilliant cutting and is very simple.