2022 Lexus LX 600 Spy Photos
When will the new LX become official? That's still up in the air, though we believe it will arrive early next year at the latest. A debut late in 2021 is also possible.
Source: motor1.com
Leaked! 2022 Lexus LX 600 Pricing And Options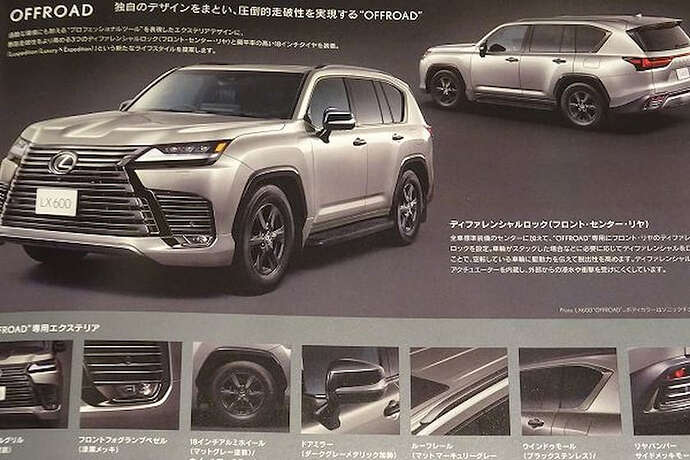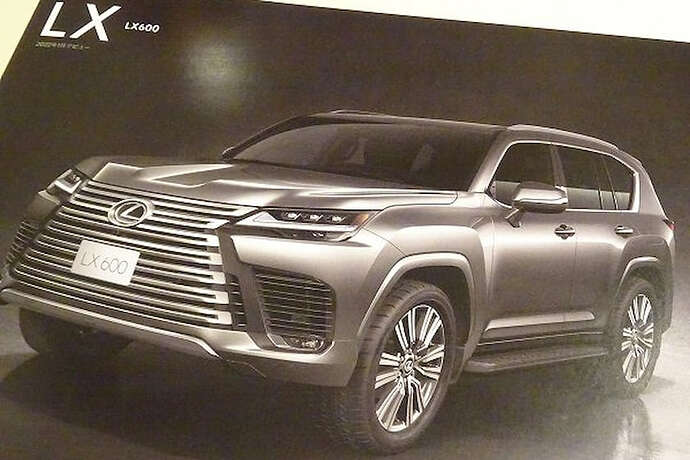 Base, Off-Road, and Executive. The entry-level model, if you can call it that, begins at 12,500,000 yen or the equivalent of around $108,394. This price includes 10% tax in the region too. For perspective, the current, older Lexus LX begins at $86,930. Moving up the trim levels, the Off-Road model costs the equivalent of $111,870 and the Executive comes in at around $156,100.
Elsewhere in the post on Creative 311 , snapshots of a Lexus brochure were posted that reveal some details about the LX 600. As this is a Japanese brochure, not all of the information in it will necessarily apply to US-spec models. Some of the exterior colors that will be offered include Sonic Quartz, Black, Manganese Raster, and Telan Khaki Mica Metallic. Wheel sizes go from 18 to 22 inches in size. Inside, customers will be able to specify colors like Black, Crimson, Hazel and White/Dark Sepia. On the Executive, semi-aniline upholstery is offered in Black or Sunflare Brown.
While Japan does without an F Sport version, we will see a trim like this in the US. It'll have an F mesh design spindle grille, bespoke seats, and more to set it apart from other models. As in Japan, a high-end Mark Levinson sound system will be optional. In Japan, this will add around $2,375 to the bill. A rear-seat entertainment system, meanwhile, will cost in the region of $2,489.
When it was revealed, the Lexus LX was expected to arrive at US dealers in the first quarter of 2022. This latest post specifies a similar delivery date of March 2022 in Japan. Although it isn't cheap by any means, the new LX 600 looks set to retain its reputation for robust luxury.
Source: carbuzz.com via Creative 311