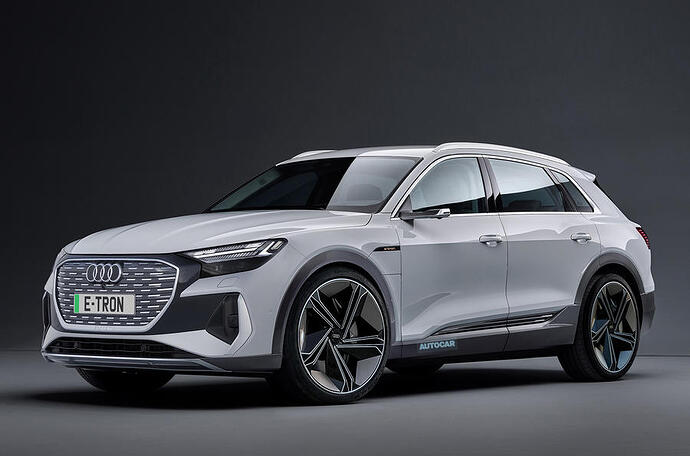 Audi e-tron Quattro facelift
Source: autocar.co.uk
2023 Audi E-Tron Sportback Facelift
The facelifted e-tron and e-tron Sportback will still ride on the MLB platform, which is shared with ICE-powered models, but they are expected to inherit a new battery pack. This will reportedly allow for a significantly increased range of more than 373 miles (600 km), up from the current models' 249 miles (400 km), bringing them closer to the competition.
The updated range will probably include the performance-oriented S variants which in their current form offer a combined 496 hp (370 kW / 502 PS). We are not sure if the new battery pack will also allow changes in the power/torque figures but it is possible.
The facelifted Audi e-tron and Audi e-tron Sportback models are expected for a mid or late 2022 launch as 2023 MY.
Audi e-tron S Sportback quattro is Back!!
Refreshed Audi E-Tron And E-Tron Sportback Spied Testing Together.
E-Tron Facelift
E-Tron Sportback Facelift
The updated E-Tron models reportedly debut sometime before the end of the year. They'll be available as 2023 model year vehicles.
Source: motor1.com
Is back!!