According to a rumor from Japan, a Ralliart variant of the plug-in hybrid Outlander SUV could debut as early as next year, suggesting that the latter is still a possibility.
Preliminary images created by Japanese publication BestCar, combined with some specifications the editorial team has based on insider information, advise us to anticipate a little more than just stickers and colored interior stitching.
Expect to see the Ralliart lob with as much as 215kW, up by roughly 30kW from the normal PHEV, using a more finely tuned version of the Outlander PHEV's 2.4-litre four-cylinder hybrid drivetrain. Although Best Car does not provide a torque estimate, the typical 450Nm might approach the 500-nm threshold.
The mid-size SUV will be improved for better handling with stronger suspension and more body rigidity underneath the new Outlander Ralliart PHEV, which also features highly aggressive trim and even minor aerodynamic tweaks.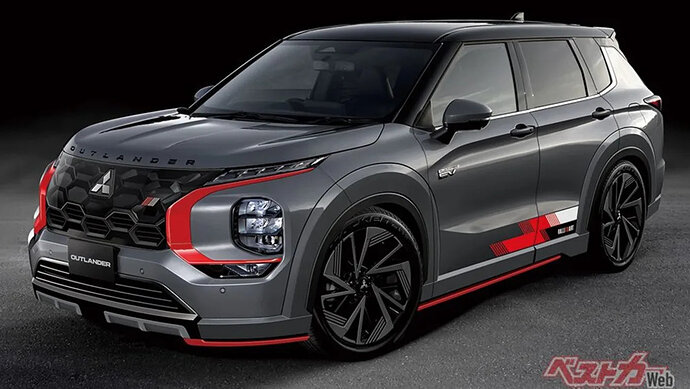 Source: bestcar.jp