NEW NISSAN MICRA COMPLETELY DIFFERENT - LOOKING AHEAD.
The current Micra already managed to make the extremely well-lined previous generation forget, but it can be a lot more extravagant. That will be fine with the next Micra. That will really be a creative excess, which moreover no longer has to rely on old technology.
Under the skin it is all one-to-one Renault 5. The cars will also roll off the production line in Northern France next to each other. The Micra is on the same CMF-B-EV platform, a new base intended only for compact electric cars. So we should not expect a Micra with a fuel engine. Based on what Renault has already released about the 5, we can also count on a 136 hp electric motor and a range of about 400 km for the Micra.
We expect the new Micra in 2024 at the earliest, because then the retro Renault 5 will also be on the market.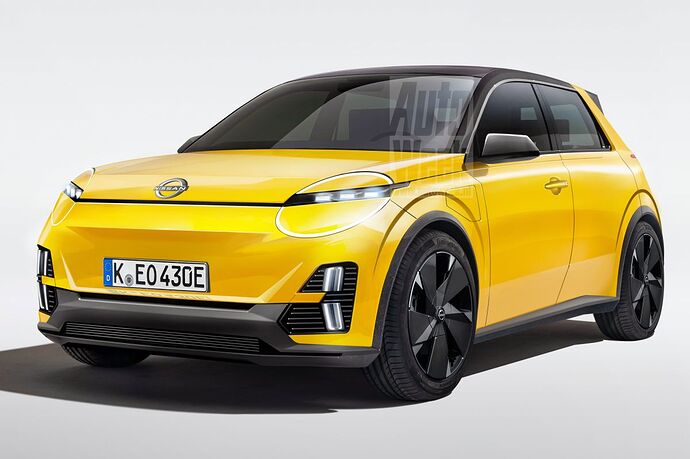 Nissan Micra (illustration: Larson)