Audi is developing a supercar that will not be called the R8 and take an entirely new design direction. It will have two doors and more power than anything else in the Audi range, albeit coming from an electric set-up.
A run-out model, expected to be a RWD GT, will be revealed later this year before all variants of the car stop being made at the end of 2023. Audi Sport boss Sebastian Grams said they are trying to get close to the ultimate feeling of racing, with 60% of its parts similar to GT3-spec cars.
The Audi R8 is made at the Audi Sport factory in Bollinger Hofe, Germany, which is already geared up to produce high-end electric models.
The team responsible for hand-building the R8 will stay on at the factory after production ends, allowing Audi to ramp up E-tron GT production. Audi is keen for hand-built elements to remain a feature of a new flagship sports car to reflect its position in the line-up and justify its expense.
Grams said that craftsmanship is what makes the car unique from the rest of the portfolio and that it is important for the customer.
Rendering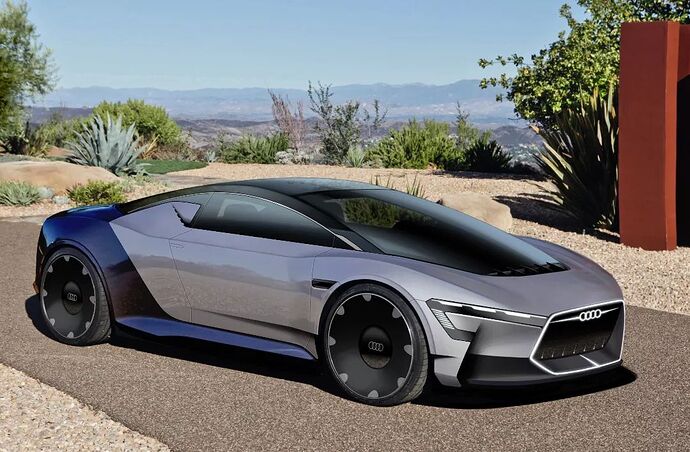 Source: Giorgi Tedoradze on Instagram: "Audi R8 e-tron 2026 #audi #audietron #audir8 #audietrongt #supercar #electricvehicle #electriccar #ev #selfdriving #autopilot #hybrid #car #tutorial #sketch #sketchbook #sketching #drawing #procreate #cardesign #carsketch #carsketching #cardrawing #doodle #autodesign #automotivedesign #carbodydesign #transport #coolcars #tedoradze #conceptcar"