The Supermini-Sized EV Coming With A €20k Base Price
The ID.2 was previewed by the ID.LIFE concept car in Munich last September. The production version might be years away, as it is scheduled for a late 2025 premiere, but the fully working prototype gives us a good idea of the design language.
Judging from the ID.LIFE, the ID.2 will have a similar footprint to the ICE-powered VW T-Cross B-SUV. The concept car measured 4,091 mm (161 inches) in length, 1,845 mm (78.6 inches) in width, and 1,599 mm (62.9 inches) in height, with a wheelbase of 2,650 mm (104.3 inches).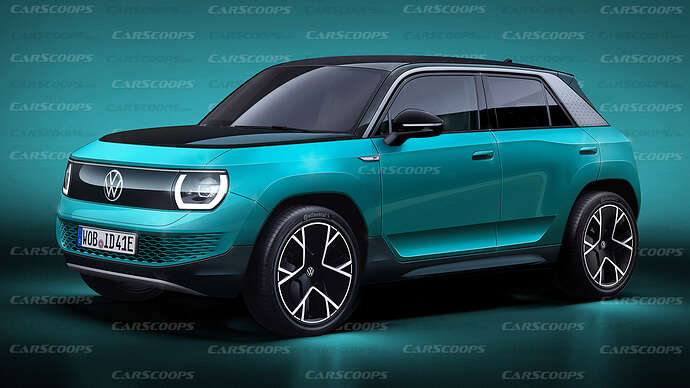 This illustration was made by Jean Francois Hubert/SB-Medien
ID.LIFE Concept