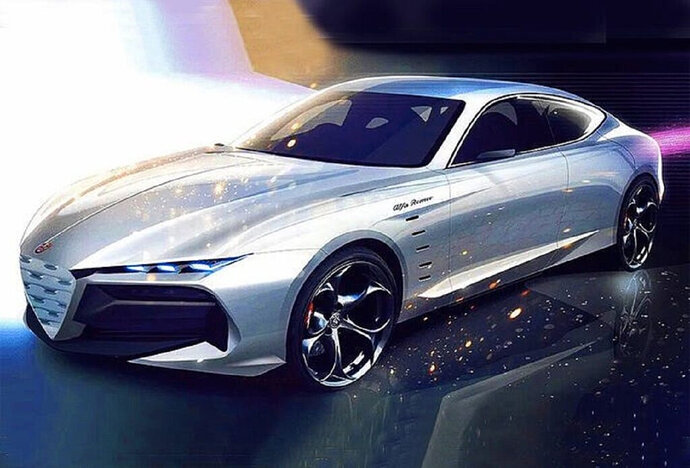 Some claim it will be the next Alfa Romeo GTV, which would reappear as a 4-door coupé sedan with an electric-only powertrain and extremely high performance.
The Quadrifoglio, the most expensive model of the new Alfa Romeo GTV, has an engine that generates about 1,000 horsepower and can recharge in just 18 minutes thanks to its 800 Volt platform. The ability to charge an electric vehicle so quickly would be unprecedented. As a result, if this car enters the market with these features, it would set a new standard for its category.
Speaking of the new Alfa Romeo GTV, here is a rendering made by designer Alessandro Caprotti for the Autoevolution website that provides a general idea of what the design of this upcoming Alfa model might look like. With this model, the Italian automaker hopes to gain new market share in significant nations like the United States and China while giving competitors of the caliber of the Porsche Taycan a serious fight.