The 2027 BMW 3 Series design features classic proportions and the return of the Sharknose.
FIRST INFORMATION ABOUT THE BMW 3 SERIES (2027)
Rendering.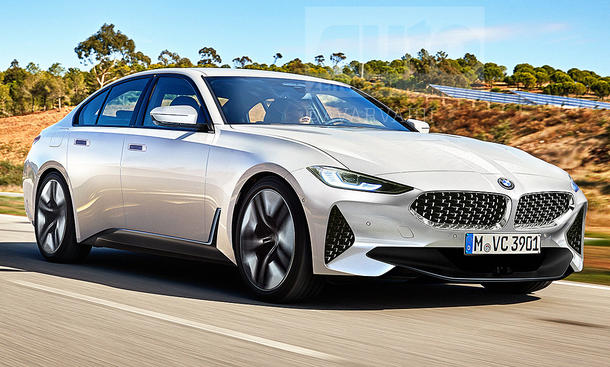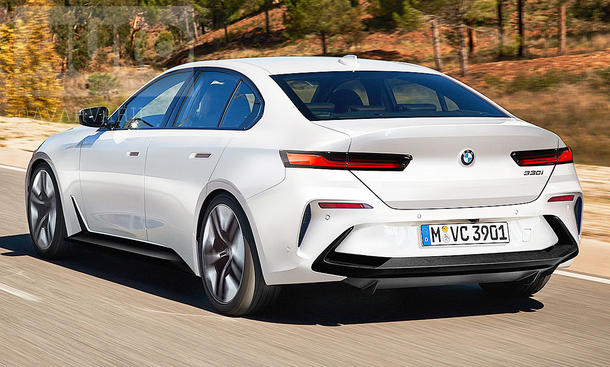 The development of the upcoming BMW 3 Series (2027) shows how demanding advance planning is. In the USA, for example, hybridization is the top priority, while in China the topics of e-drives and recycling will play a decisive role in the future. In 2030, every second new car from the BMW Group (BMW, Mini, Rolls-Royce) should be fully electric. But it won't necessarily look like that. Because nothing would frighten the fans of the driving dynamics brand more than a boxy "people mover" that takes people from A to B electrically but dispassionately. Our first drafts for the 3 series show a classic layout, with a clearly separated bonnet and a relatively short rear. The vehicle length of a good 4.70 meters should remain about the same. Because of the significantly more compact drive, however, the 3 Series will offer a noticeable increase in interior space. What will become of the famous 3.0-liter six-cylinder in the BMW 3 Series (2027) is still open from today's perspective. At least the M models should keep the prestige drive, of course as a hybrid. And BMW has taken precautions to ensure that the proverbial sheer driving pleasure doesn't get under the wheels: the departments for automated driving, driver assistance systems and vehicle dynamics have recently been working side by side.
Source: www.autozeitung.de