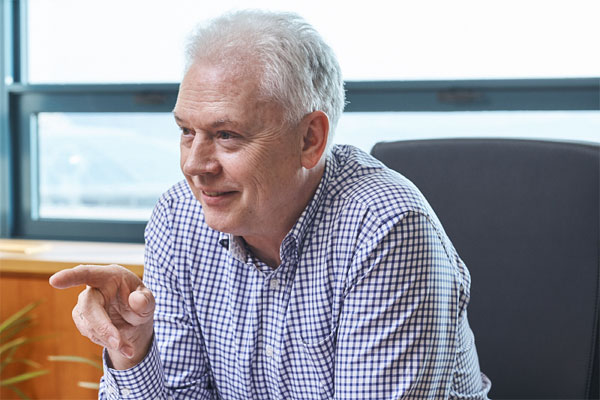 "When I joined Hyundai Motor six years ago, my job was to build a high-performance vehicle. I'm confident that I've made a big fan of high-performance vehicles. It's time for a bigger challenge."
The modifier "first" is always followed by Albert Behrman, head of Hyundai Motor and Kia's R&D headquarters (President, 64). Having been focusing on researching high-performance vehicles such as sports cars at BMW for a long time, he joined Hyundai Motor in 2015 and became the first foreign president of Hyundai Motor in 2018, and rose to the position of R&D head later that year. In addition to Hyundai Motor's high-performance models such as the N-line, he has been touched by Hyundai Motor and Kia's future vehicles such as electric vehicles, hydrogen electric vehicles, connected cars, and self-driving cars. Six years after joining the company, Bermann is now busy with another challenge.
"The road map to introduce high-power models to Hyundai Motor, Kia, and Genesis in the near future is underway," CEO Beermann said in a recent exclusive interview with Maeil Economic Daily. "Like all Hyundai N models, we will introduce high-performance vehicles that can run race tracks with emotional corner work."
Hyundai Motor has popularized high-performance vehicles such as "Beloster N," "i30 N," and "Sonata N Line," which have boosted the engine rotation (torque) and output (horsepower) of internal combustion locomotives since its inauguration.
Hyundai Motor is developing high-performance electric vehicles based on various measures such as installing up to four electric motors equivalent to engines of internal combustion locomotives and increasing charging speed through an 800V high-voltage system. In particular, strengthening brake performance so that it can reduce speed quickly even when driving at high speeds is also a key factor in electric sports cars that have increased braking and acceleration at the same time.
"E-GMP, its electric vehicle platform, can apply high-power technology and is highly scalable, so we can make electric sports cars as much as we want," CEO Bermann said. "In the future, high-performance models will come out not only in electric vehicles but also in hydrogen electric vehicles."
Source: "테슬라 게섰거라"..현대차도 고성능 전기스포츠카 만든다