Maruti Suzuki India Limited, has announced the global launch of the all-new Jimny 5-Door at the Auto Expo 2023, which is held in the suburbs of Delhi, India from 11 January 2023*.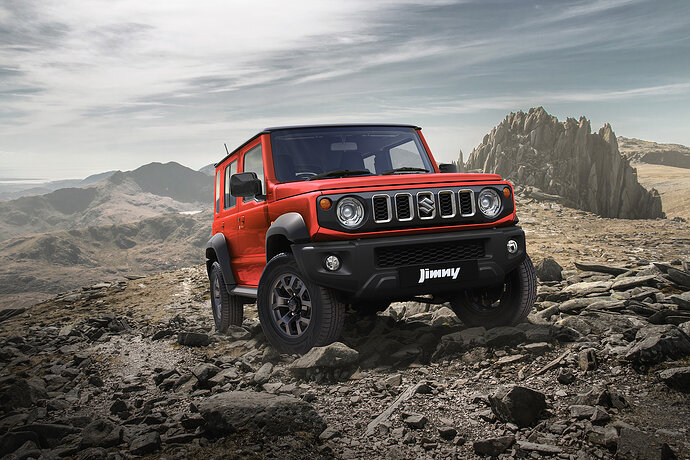 Production and sales of the fourth generation Jimny started in Japan in 2018, subsequently followed by exports to areas including Europe and Oceania. It has been well received by people around the world. In November 2020, production of the Jimny started in India exclusively for exports to areas including Latin American and Africa.
Photos
The fourth generation Jimny will be introduced for domestic sales in India for the first time as the all-new Jimny 5-Door. It is a new specification with rear doors newly installed for a 5-door design, and special rear seats and interior trim adopted in the rear space. The Jimny 5-Door will provide the driving performance expected by customers from an authentic off-roader, like the 3-door Jimny. The all-new Jimny 5-Door has adopted design and equipment to appeal to a wider range of customers.
Maruti Suzuki will begin sales of the all-new Jimny 5-Door from FY2023.
Specifications (Indian spec.)
Overall Length 3,985mm x Width 1,645mm x Height 1,720mm
Wheelbase 2,590mm
Engine: 1.5L Petrol
Transmission: 5-Speed MT/4-Speed AT