Render.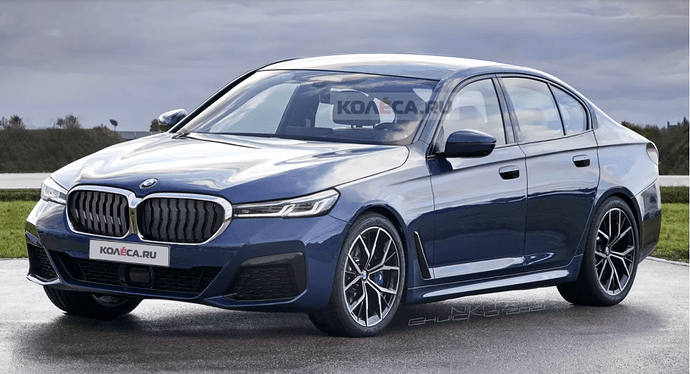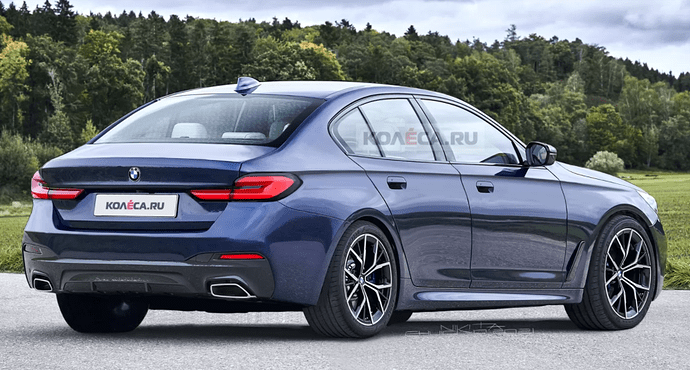 Source: https://www.kolesa.ru/
BMW 5 Series G60 hybrid can be seen in more detail.
This unit has the mandatory hybrid test vehicle warning stickers.
BMW i5 Latest Spy Shots
We are seeing a lot of the next-gen BMW 5 Series recently. The "Electric Test Vehicle" decals and lack of visible exhaust hint this one might be the EV that would go by the i5 moniker.
Regardless of the powertrain, all of the 5 Series development vehicles we are seeing share the same styling. Most notably, there's a downward sloping nose and fairly small kidney grilles by the standards of other current BMWs. The headlights are fairly narrow in the corners of the vehicle's face.
Source: BMW i5 Spied Looking Smooth And Stylish In Latest Spy Shots
The bet for the electrification of the new BMW 5 Series
The entry into the scene of the new generation will allow the BMW 5 Series to elevate its commitment to electrification . The mechanical offering will consist of a selection of gasoline and diesel engines, with four and six cylinders, which will be characterized by their excellent balance between performance and efficiency. The light (MHEV) 48 volt hybrid technology will be present.
Those drivers who are prepared to enter the world of electric mobility without giving up the freedom offered by a combustion engine, will have three plug-in hybrid versions (PHEV) at their fingertips . They are the 520e, 530e and 545e versions. In addition, they will have a higher capacity battery to boast a superior 100% electric autonomy.
When will it hit the market? Current reports indicate that the debut is scheduled for the end of spring 2023. However, its commercialization will not start until the end of that year. Hence, it will land in dealerships as a 2024 model.
Source: motor.es